As precious and as elegant as carpets, rugs bring charm to your whole house aesthetics. Thus, it is also essential not to miss a booking for a rug cleaning service. We have, in fact, services to club rug cleaning to your carpet cleaning requirements to save more time and money. Whatever type of rug you own, our professionals are always ready to help you.
Much like carpets, rugs absorb dirt, dust mites, and bacteria spreading it to all the areas of your house. However, you can filter these allergens and provide your family with a fresher and healthier atmosphere by calling a professional rug cleaning service like Oxford Cleaning Sydney.
We guarantee you a high-quality rug cleaning service by providing you with certified and well-trained technicians to restore your rugs like brand new while eliminating specks of dirt and allergens.
Benefits of Rug Cleaning Sydney
Keeping your rugs clean not only makes it look like new but also increases its life span. You do not want to purchase rugs frequently, do you?
Let us convince you more with the below additional benefits.
1. Green and Eco-Friendly
Your rugs are home to dust mites and unforeseen contaminants that build up rapidly. Our technicians use eco-friendly solutions to eliminate allergens and dirt, providing you a healthier environment and completely sanitized rugs.
2. Rugs Dry Within Hours
With our years in the cleaning industry, we have tested several drying tools and mechanisms. Oxford Cleaning Sydney came up with a unique drying method to dry your rugs in a few hours, saving a lot of your time.
3. Rugs Cleaned at Your Home
We help you save time and effort by providing you our quality services on the same day. There's no need to worry about any replacement while we clean your rugs.
Carpet Joints and Splits Repair
Improper installation, direct lighting, carpet's poor quality, old age,  and heavy foot traffic are only a few of the reasons your carpet joints and splits seam day by day. We recommend you to call a professional like Oxford Cleaning Sydney to help you with your seam problems.
4. Rugs Look and Feel Like New Again
Cleaning your rugs with stains and heavy dirt can be a nuisance. Hence, we equip our technicians with the right materials and cleaning methods to effectively remove stains, grime, and allergens from your rug.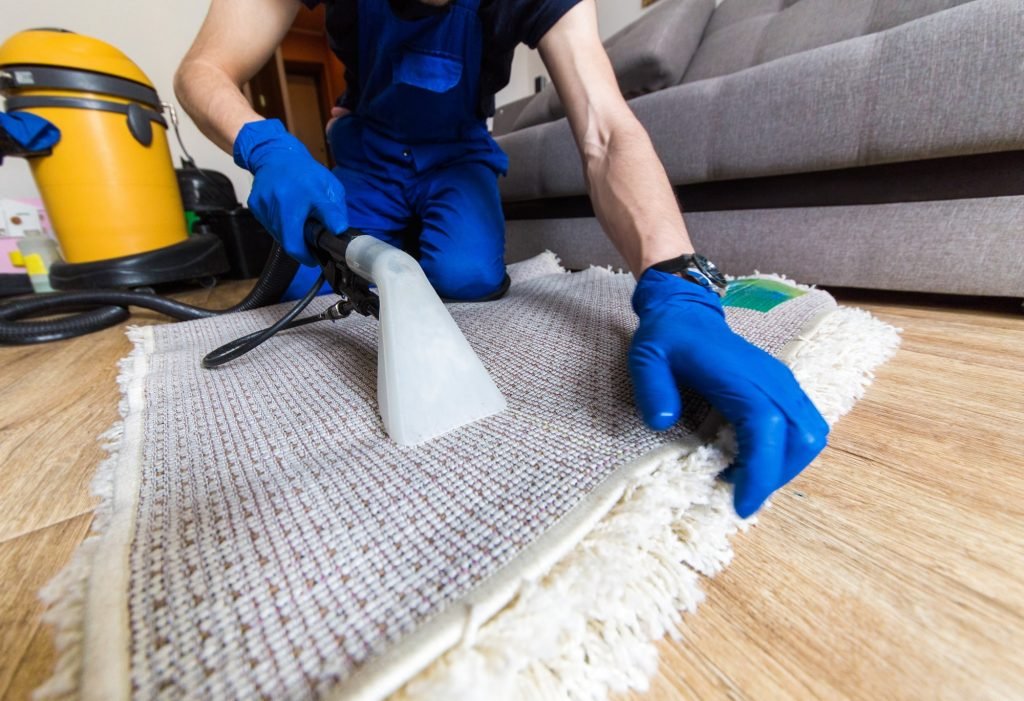 Carpet Hole Repair 
Rearranging your furniture to hide a hole in your carpet might not be a good idea when it comes to your zone's aesthetics. When the holes are neglected, it may stretch and tear further. Our professionals have special methods to cover your carpet holes in no time.
Amazing rug cleaning results for Sydney residents
Oxford Cleaning Sydney consistently puts our clients' satisfaction a priority. We know that different types of rugs require different unique treatments. Our professionals are best in determining the cleaning method, which is suitable for your rug fibers, colors, and weaves.
If you have several rugs, we passionately clean them separately to avoid cross-contamination of one rug to the other.
Trust Sydney's One of the Best Rug Cleaning Company
Trust your rug cleaning to the rug cleaning experts at Oxford Cleaning Sydney. Why?
Because…
1. Our experts are certified and well-trained to leave you with clean, dry, and sanitized rugs.
2. Through the years of experiences and tests, we provide you eco-friendly solutions and advanced types of equipment for a high-quality rug cleaning service.
3. We deliver amazing results that make you call us back in your next cleaning requirements.
4. We value your time; thus, our unique techniques and tools lessen your waiting time.
Our Professional Rug Cleaning Process
Rugs that are properly cleaned by professionals like Oxford Cleaning Sydney lasts for several years or even decades. To achieve that, our professionals follow the cleaning process below.
Contact Us and Book Your Rug Cleaning Services
Book your rug cleaning services now to have a fresher, cleaner, and fresh-looking rug in one day.
Our carpet cleaning packages
Pre-inspection
Pre-spray conditioner
Steam Cleaning (Hot Water Extraction Treatment)
Pre-inspection
Pre-spray conditioner
Steam Cleaning (Hot Water Extraction Treatment)
Deodorising & Sanitising
Pre-inspection
Pre-vacuum
Pre-treat stains
Pre-spray conditioner
Scrubbing carpet with soft brush pad
Steam Cleaning (Hot Water Extraction Treatment)
Deodorising