Carpet Steam Cleaning Services in Lakemba
Household owners usually save the best decisions for last when it comes to beautifying the floors. Not only household owners but also company owners want their abode to look classy but comfortable to walk on. And so, they give extra care and attention to striking carpets.
Although carpets give added appeal to any house or office, it is one of the main places where dust, dirt, and grime grow, which in turn affects your overall health conditions. Dirt particles circulate in the air that you breathe, causing eye irritation, sneezing, and coughing that leads to respiratory problems.
That is why Oxford Cleaning Sydney Services includes carpet steam cleaning services in Lakemba to provide you a quality and guaranteed services that would make your carpets as appealing as new.
What We Do
Steam cleaning is the best and most effective way to clean and sanitize your rugs and carpets. Due to powerful vacuums and high-pressure steam, it kills germs, bugs, and unseen bacteria that penetrated the deepest layers of your carpet fabrics.
The Oxford Cleaning Sydney Services, along with its certified personnel, implements a 9-step carpet steam cleaning process.
1. Pre-Inspection
Your carpets go through an initial assessment from our certified personnel to check the condition of dust, dirt, and stain. It provides us an overview of how we will clean your materials and approximate duration of the process.
2. Carpet Vacuuming
Vacuuming removes visible dirt, grime, dust, pet hair, and larger debris so our staff can readily steam clean your carpets. Our technicians will vacuum the entire carpet twice to blow the fibers so the steam can penetrate the deepest fibers effectively.
3. Pre-Spraying and Spot Treatment
There will be stubborn dirt and grime that regular vacuum can't eliminate; hence, our personnel will pre-spray the area to loosen up dirt and grime from the deepest fibers of your carpet. Along with this, they will apply mild chemicals to stains or spots on your carpet.
4. Steaming
The steaming process is a combination of mild chemicals and hot water. The solution is poured through a high-pressure jet. Our certified technicians will set the jet's pressure and temperature and will then be glided to the entire carpet to remove stubborn dirt particles.
5. Carpet Vacuuming
After the steam solution glides into your carpet and loosens the dirt that deep-seated into the fibers, our personnel will vacuum the dirty solution until it dries up a bit ready for the next process.
6. Post Spot Treatment
Some spots or stains are firm and are not cleared from the initial spot treatment. In this case, our technicians will retreat the areas with mild chemicals making sure that your carpets are stain-free as possible.
7. Deodorizing and Carpet Protector
Carpet manufacturers always recommend you to apply carpet protector whenever the carpet undergoes yearly cleaning. Deodorizing your carpets also minimizes the odor from the cleaning materials. Although these come with an additional cost, this helps extend the life of the carpet than what is expected.
8. Grooming
When you include deodorizers and protectors in the package, grooming is one way to help these elements to infuse in the hidden areas of your carpet fibers. Furthermore, grooming also enhances the appearance of your materials.
9. Final Inspection
Our certified technicians won't move from your house without a final inspection of your carpets. They would additionally give you tips on how to maintain your newly cleaned carpets until the next cleaning schedule.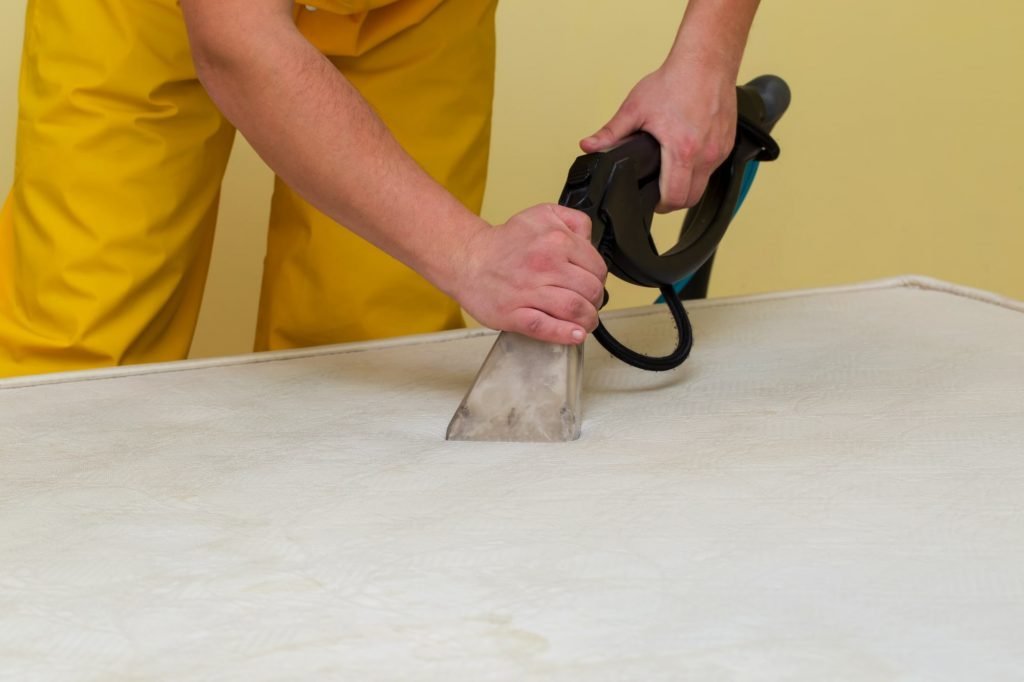 Benefits of Carpet Steam Cleaning in Lakemba
Some household does their DIY carpet steam cleaning, but it is best to hire a carpet steam cleaning service like Oxford Cleaning Sydney Services.
Professional cleaning services give you more benefits than regular steam cleaning.
1. Removal of Pollutants
Visible dirt and grime are not the only inhabitants of your carpet. Pet allergens and unseen harmful particles are also lurking around your carpets.
2. Prevention of Dust Mites Infestations
Carpets or any fabrics are the favorite playgrounds for dust mites. They produce harmful bacteria and pollens that affect the air that you breathe.
3. Prevention of Mold
Mold grows massively in warm fabrics like carpets. They grow rapidly during the rainy and snowy season when the moist of the entire house rises.
4. Longer Lifespan of Carpets
Carpet steam cleaning gives your carpets a longer lifespan than expected. It is recommended to give your materials a service at least once a year.
5. Fresh and Clean Carpets
Say hello to your visitors even every day because a clean and fresh carpet gives you the confidence that they can also sit in comfort whenever they want.
Rug Cleaning Service
Oxford Cleaning Sydney Services not only provides carpet cleaning but also caters to rug cleaning services. You don't have to worry about your rug's maintenance as we deal with all kinds of rug materials.
Couch Cleaning Services
Oxford Cleaning Sydney Services further caters to couch cleaning services that would extend the life of your couch, freeing it from dust mites, stains, and odor.
Why Use Professional Services Like Us in Lakemba
Oxford Cleaning Sydney Services in Lakemba provides professional cleaning services for years. We innovate year after year to serve the needs of your entire household cleaning demands. We train our personnel and provide them certificates to professionally execute the cleaning process ensuring that our clients get the most satisfaction cleaning requests.
Our carpet cleaning packages
Pre-inspection
Pre-spray conditioner
Steam Cleaning (Hot Water Extraction Treatment)
Pre-inspection
Pre-spray conditioner
Steam Cleaning (Hot Water Extraction Treatment)
Deodorising & Sanitising
Pre-inspection
Pre-vacuum
Pre-treat stains
Pre-spray conditioner
Scrubbing carpet with soft brush pad
Steam Cleaning (Hot Water Extraction Treatment)
Deodorising